On October 1, 2015, Morten Elk and SimpleSite have opened the doors to the fourth edition of Nordic Growth Hackers, which took place in the familiar settings at Founder House in Copenhagen. Created and hosted by Morten Elk, founder and CEO of SimpleSite, the event brings together some of the brightest talents in tech to share amazing stories about growth hacking—stories that inspire the local tech community and provide new ideas for future growth strategies.
Morten Elk has argued in his welcome keynote that "It is not enough to have a service. You really need to get out there and grab people's attention and bring them into your service. And even if they've been there, you need to get out there and get their attention and bring them back to your service—again and again and again. You need to communicate outside of your system. And that is where mail and messaging, or marketing automation, play a really important role. 
Guest speakers from companies like Vivino, Churchdesk, Bownty, Billetto, Motiomera, and NORRIQ have approached this idea from several perspectives: from using push notifications or scaling with unscalable data, to making great use of psychology in email marketing; from B2B sales email to making sure that you get people's attention and maintain their focus on your service, product, or communication.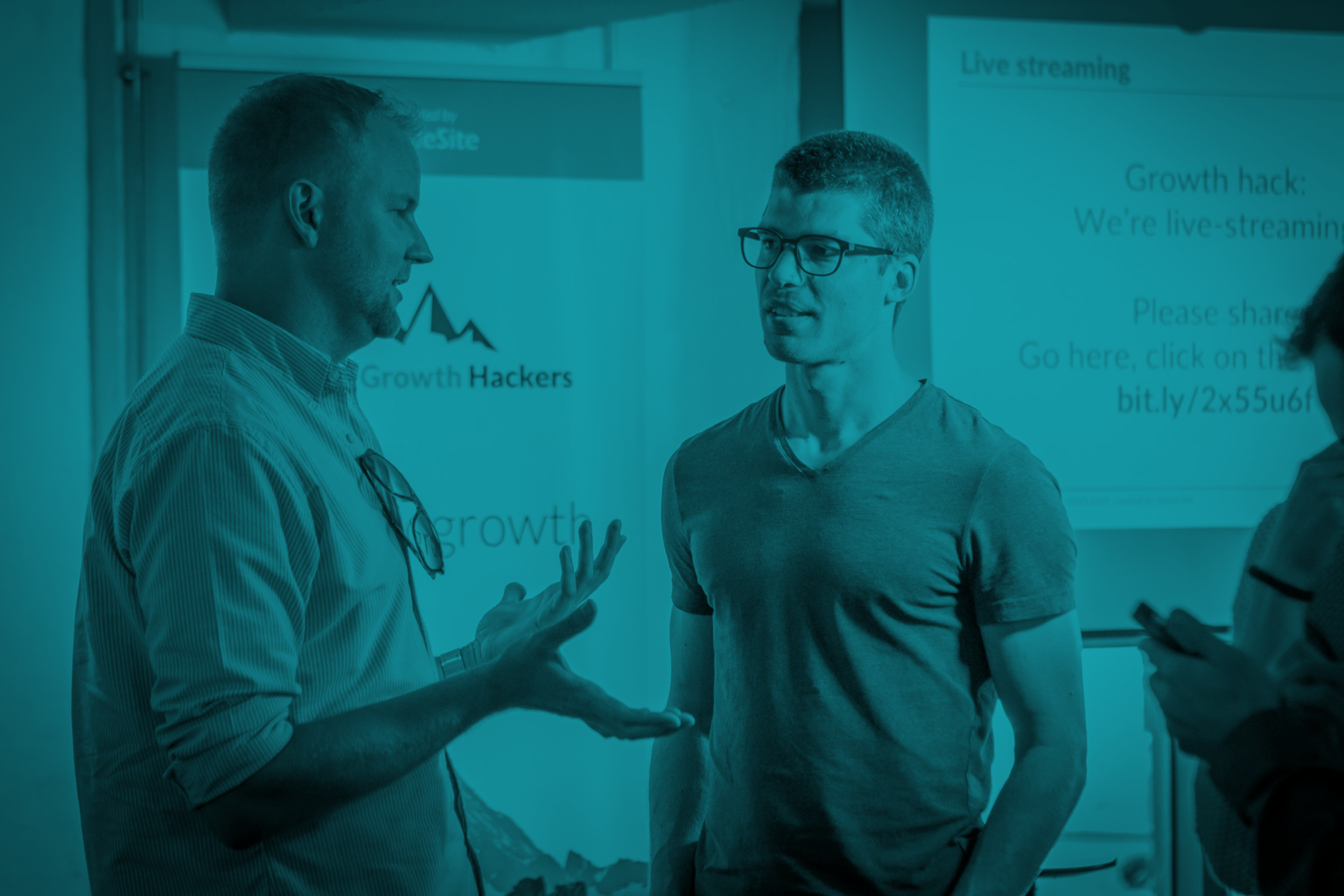 The program of the fourth edition
16:30 — Arrival and registration at Founders House.

17:00 — Welcome keynote by Morten Elk, SimpleSite: "Welcome to Nordic Growth Hackers #4"
17:15 — Christos Iosifidis, Vivino: "Using push notifications and email to onboard new Vivino users—and to wake the dormant users"
17:30 — Christian Steffensen, Churchdesk: "Scaling with unscalable data: ChurchDesk's discovering users' needs through open questions"
17:45 — Steffen Frølund, Bownty: "Psychology in email marketing. Every change created improvement—but not for long. Why?"
18:00 — Christos, Christian, and Steffen form a panel open for questions.
18:30 — Break! Light refreshments.

18:45 — Anders Fink, Billetto: "Activating 15.000 event organizers via email minimalizes key account management costs"
19:00 — Karsten Deppert, Motiomera: "B2B sales email—A look into a toolbox of loads of small tweaks & testing"
19:15 — Chris 'Kubby' Kubbernus, NORRIQ: "Battle for the Inbox. How to get there and stay there"
19:30 — Anders, Karsten, and Chris form a panel open for questions.

20:00 — Pizza, beer, networking, and knowledge sharing.
21:00 — See you at the next Nordic Growth Hackers event!